INGLEWOOD'S NEW
CHURCH OF SCIENTOLOGY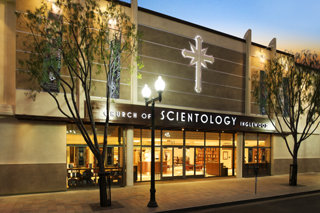 Welcome to our new Church.
Its establishment, along with the opening of our new Community Center at Vermont Avenue and 81st Street, marks the beginning of a new era. For although Scientology parishioners have been actively involved in these neighborhoods for decades, it is now our privilege to be able to serve the whole of the community on an entirely new scale.
This new Church realizes Scientology Founder L. Ron Hubbard's vision that all Churches of Scientology become what he termed Ideal Organizations (Orgs). Ideal Orgs not only provide the ideal facilities to service Scientologists on their ascent to higher states of spiritual awareness and freedom, but they are also designed to serve as a home for the whole community and a meeting ground of cooperative effort to uplift people of all denominations.
To that end, we offer our many humanitarian and social betterment programs to Inglewood and South Los Angeles and look forward to working together with those who share our common goals for a drug-free, crime-free and thriving future.
Our doors are open. Our help is yours.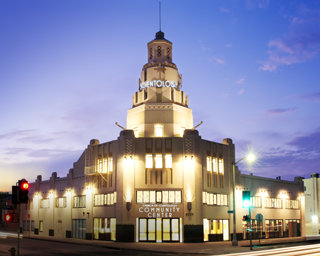 Our new Community Center stands on Vermont Avenue and 81st Street in a now fully restored historic art deco landmark.
The centerpiece of our Center is the L. Ron Hubbard Community Auditorium, a 380-seat facility to provide for event gatherings of every type and as a meeting ground for all. In that respect, it is a venue dedicated to community-wide humanitarian initiatives in the spirit of our Founder's vision of all church denominations working together to achieve the common dream of all religions.
The Center further features course rooms and seminar facilities for a full range of civic programs, as well as a complete literacy and tutoring center.
All are welcome.
GRAND OPENING
5,000 Scientologists, guests and city officials gathered Saturday November 5, for the dedication of an entirely new Church of Scientology and Church of Scientology Community Center. The Church stands in the heart of downtown, at 315 South Market Street, and reflects the growth of a new Scientology congregation amongst these communities.