The Church of Scientology Inglewood
Community Center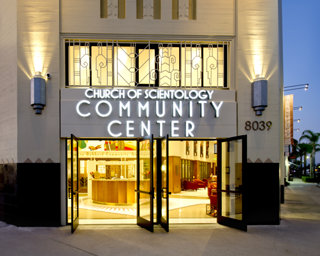 Welcome to the new Church of Scientology Community Center.
It is with great pride we dedicate this restored art deco landmark to the people of South Los Angeles.
While Los Angeles Scientologists have had a decades-long relationship with the community, working side by side with individuals and groups of all denominations on an array of civic programs—from literacy and drug prevention, to human rights awareness and programs to restore the bonds of brotherhood—with this new Center those initiatives now have a permanent home the community so rightfully deserves.
It is further our privilege to make both this Center and L. Ron Hubbard Community Auditorium available for use by all. We look forward to continuing and expanding our work with those in the private sector, civic organizations, and churches of every denomination in a united front to reach the goals we all share.